Food, cloth and shelter are considered to be the primary need of humans since long time. Once an individual gets this struggle for improving the lifestyle starts. There is no doubt that all of these are important and one should work towards them. But can you survive if you cannot breathe. Yes, this comes free of cost from the environment but it is the first requirement for the existence of human race. At present the situation is not good and the air is getting more polluted with every passing day. As per experts it is causing many serious health issues to humans. Therefore, it is everyone's responsibility to protect the environment. At Niveda foundation we are trying to do our part. With the help of our corporate partners we are taking important steps to improve the situation.

Niveda Foundation is currently focusing on rebuilding and improving our Environment to tackle the ongoing and future challenges of issues like Global Warming, Air Pollution, industrialization etc. This would only be possible with a joint effort – "Together we Can" Thus we should all come together and help in planting trees that will protect our earth for generations to come. Every Tree matters- We plant them, nurture them, raise them and care for them, thus they will mature and bloom. Thus we aim to plant saplings in various land pockets, including Greenbelts, Parks, Schools, Colonies and various other places including individual homes. Trees with medicinal values and its adaption to the region are part of our drive. So, we should all come together and help in planting trees which will protect our earth for generations to come. Recently on 28th of Jan 2022, we did a Tree Plantation Drive in the Greenbelt area of Sector 62, Noida, with the support of Jakson Group and with the support of Noida Authority.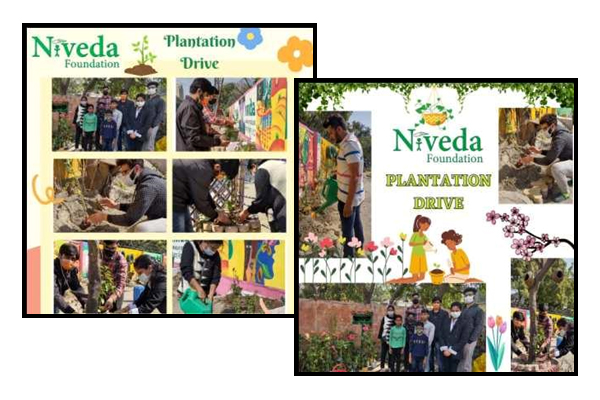 Our Initiatives to protect the environment
Starting from Tree Plantation Drives to Save Water initiatives there is a lot going on. We are educating people about the importance of environment and getting them involved as well. Some of the top initiatives include these.
Cleaning of Garbage Areas
Wall Paintings with Save Environment quotes
Tree Plantation
STOP Plastic Drives
Awareness Drives
Save Water initiatives